Top 5 nude adult Web Series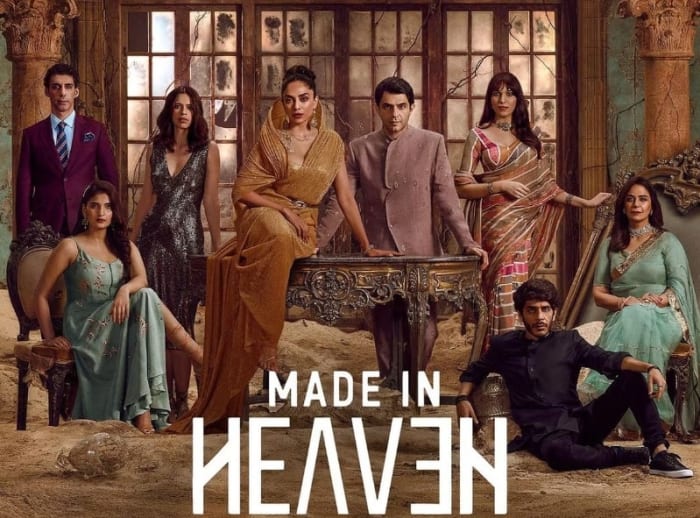 Made in Heaven
Picture this: you're a wedding planner in India, where traditions collide with modern extravagance. That's the backdrop for "Made in Heaven." Meet Tara and Karan, two wedding planners with personalities as different as night and day. Together, they dive headfirst into the glamorous chaos of weddings, uncovering society's hidden secrets. From adultery to wealth disparities and even sexual assault, this series peels back the layers of love and society's complexities. Get ready for a dramatic journey that will leave you craving for more.
Genre : Drama
No. of seasons : 1
No. of episodes : 9
Directed by : Nitya Mehra, Zoya Akhtar, Prashant Nair, Alankrita Shrivastava
Cast : Arjun Mathur, Sobhita Dhulipala, Kalki Koechlin, Jim Sarbh, Shashank Arora, Shivani Raghuvanshi
Mastram (18+ Web Series)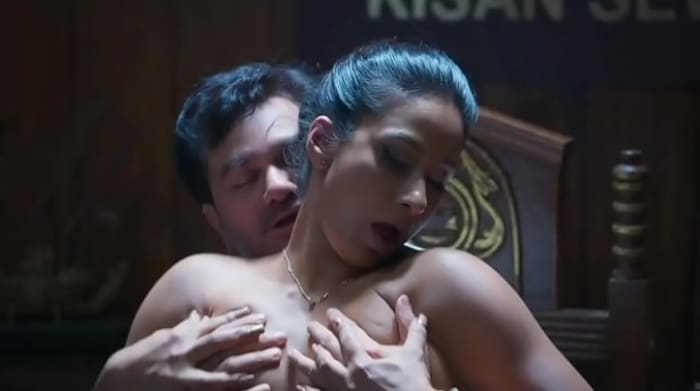 Travel back in time to the 1980s in rural Himalayas, where a daring writer decides to share passionate tales that reveal the deepest desires of men. "Mastram" isn't your run-of-the-mill adult series; it's a sensuous journey wrapped in a gripping narrative. This series doesn't hold back when it comes to daring scenes, making it a tantalizing experience for those who crave bold storytelling.
Genre : Drama: Akhilesh Jaiswal
No of seasons : 1
No of episodes : 12
Cast : Kapil Dubey Rahul Bagga Tara Alisha Vinod Nahardih Istiyak Khan Aakash Dahiya
Hello Mini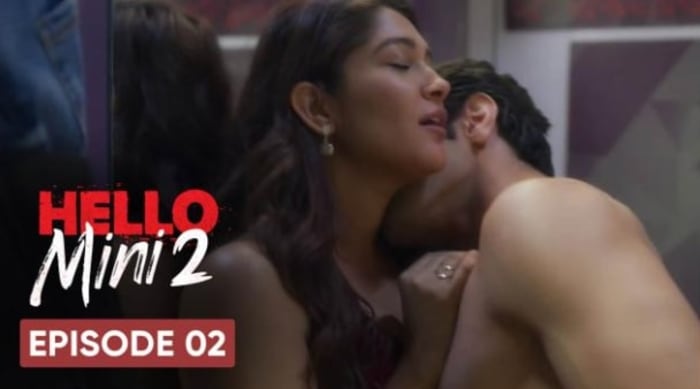 If you're in the mood for something a little more suspenseful, "Hello Mini" is your ticket to an edge-of-your-seat thriller. Rivanah Banerjee's ordinary life in Mumbai takes a spine-chilling turn when she becomes the target of an unrelenting stalker. Mixing intimacy with suspense, this series will keep you guessing, gasping, and glued to your screen. Brace yourself for a thrilling blend of romance and intrigue.
Genre : Thriller drama
No of seasons : 2
No of episodes : 16
Directed by : Faruk Kabir
Cast : Arjun Aneja, Priya Banerjee, Gaurav Chopra
Maaya: Slave of Her Desires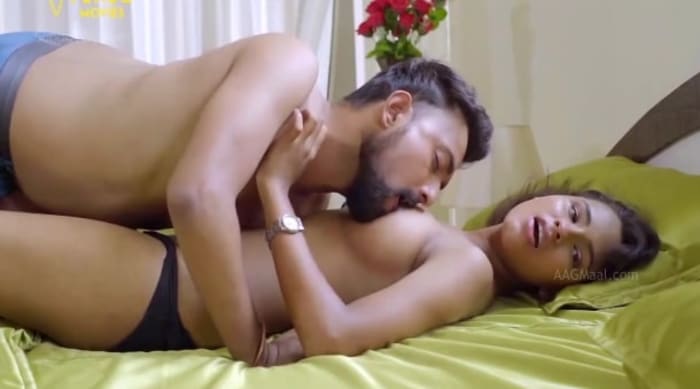 Directed by the masterful Vikram Bhatt, "Maaya: Slave of Her Desires" doesn't just serve up explicit content; it serves up an engaging narrative that keeps you hooked. While it's certainly spicy, it's equally dramatic, offering a unique blend of intensity and intimacy. Get ready for a story that pushes boundaries and keeps you guessing.
Fuh Se Fantasy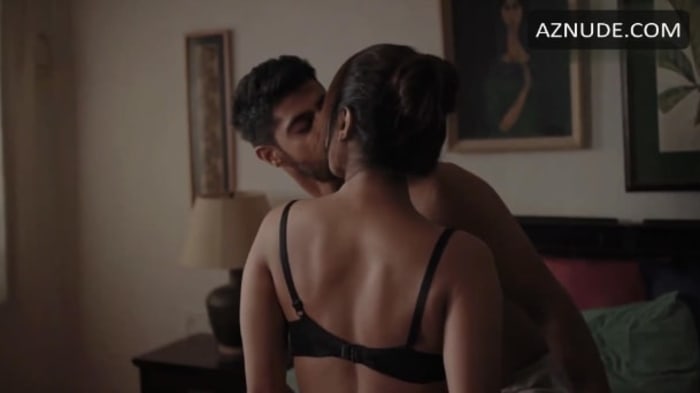 "Fuh Se Fantasy," a sizzling romantic drama that explores the intricacies of love and intimacy between a man and a woman. With a fresh, young cast that delivers exceptional performances, this series has taken the digital world by storm. If you're on the hunt for romance with a dash of spice, this one's a must-watch.
Top 7 ALT Balaji Web Series
Bekaboo (2018)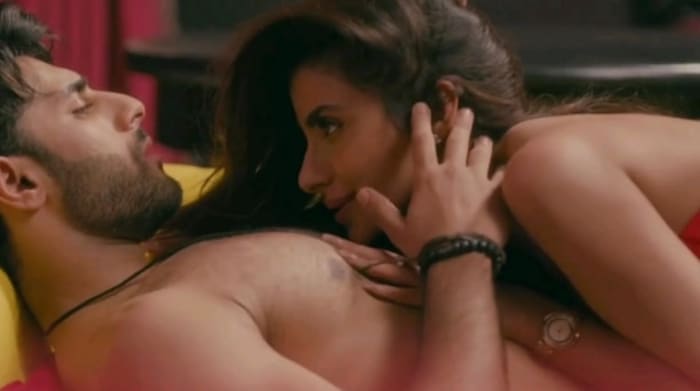 Picture this: an erotic writer named Kiyaan Roy entangled in a web of passion and secrets. Kiyaan's life takes a daring turn when he meets Anaysha, his advisor. Their relationship is passionate, but it comes with consequences when Kiyaan becomes the target of an obsessive Kashti. With risky choices come life-changing consequences. This series is like a rollercoaster ride of emotions and suspense, with a dash of spice!
Rating : 6.1/10 IMDb
Genre : Thriller
Season(s) : 2
Episodes : 20
Directed by : Aarambhh M Singh, Akshay Choubey, Saurabh Arora
Written by : Aarambhh M Singh, Akshay Vishwanath, Vaibhav Modi
Produced by : Mishrkeshi Jain
Cast : Rajeev Siddhartha, Jitendra Hirawat, Priya Banerjee, Ananditaa, Madhussneha Upadhyay
Dev DD (2017)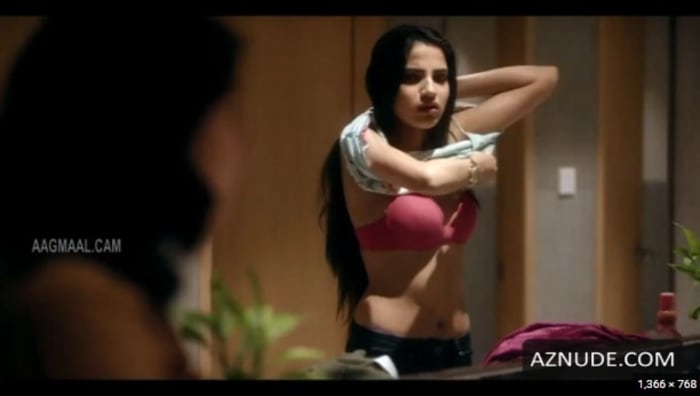 it's April 16, 2017, and ALT Balaji unleashes a series that's as hot as a summer day in the desert. It's called "Dev DD," and it's like a bold, spicy twist on the classic Devdas story. Now, you've probably heard of Devdas, right? That tale of emotion, drama, and enough booze to fill a swimming pool. But here's the deal: "Dev DD" flips the script and casts Devdas as a woman. Yes, you read that right. It's like Devdas got a sizzling makeover!
Rating :  6.3/10
Genre : Drama, Romance
Season(s) :2
Episodes :28
So, what's the story? Well, it's all about a girl who's in the business of falling in love. But here's the catch: she's also a pro at falling out of love. It's a rollercoaster of emotions, from love to lust and even betrayal. And trust me, it's a wild, wild ride. Imagine a world where the drama is as steamy as a bowl of hot soup, and the emotions are as intense as a Bollywood dance-off.
"Dev DD" serves it all up, and it doesn't hold back. It's a series that'll make you laugh, gasp, and maybe even blush a little. So, if you're ready to explore a Devdas story like you've never seen before, "Dev DD" is your golden ticket. It's a journey through love, passion, and all the wild twists life can throw your way. Buckle up, because this series is a spicy rollercoaster you won't want to miss!
Directed by : Samer Iqbal, Harsh Dedhia, Ken Ghosh
Written by : Sumrit Shahi, Nikhil Vyas, Kamayani Vyas
Produced by : Piyush Sharma, Ekta Kapoor
Cast : Rashmi Agdekar, Deepika Amin, Asheema Vardaan, Rumana Molla.
Gandi Baat (2018)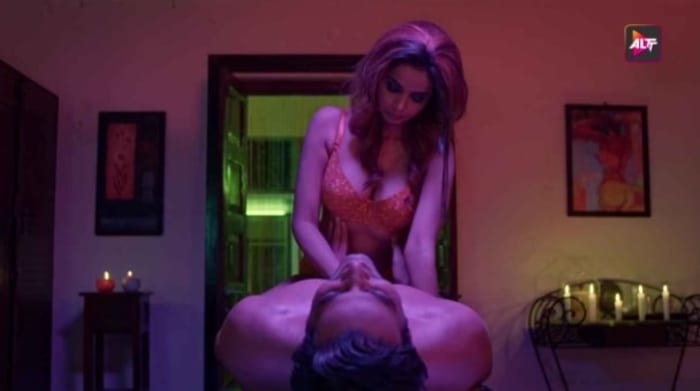 Imagine a web series that's like a spicy Indian masala, releasing its flavors on May 3, 2018. That's "Gandi Baat" for you, brought to life by ALT Balaji. This series dives deep into the Indian web series scene, aiming to serve up stories that hit you right in the heart. What makes "Gandi Baat" stand out is its exploration of human relationships. Spoiler alert: they're not as straightforward as they appear. Nope, life is more like a complicated puzzle, and "Gandi Baat" is here to piece it together for you.
Rating :  3.4/10
Genre : Drama, Crime, Thriller
Season(s) : 6
Episodes : 24
At its core, this series uncovers the hidden truth that desires have a way of sneaking into every corner of our lives, whether you're in a bustling city or a serene countryside. It's like the secret spice in your favorite dish; it can change everything. But hold on, we're not just talking about love and roses here. "Gandi Baat" isn't afraid to get a little, well, gandi (that means dirty in Hindi). It delves into those dark, hidden fantasies that people often keep locked away. And you won't believe how deeply these fantasies affect the folks in rural India.
So, if you're up for a rollercoaster ride through desire, passion, and the unexpected, "Gandi Baat" might just be your guilty pleasure. Get ready to explore the fascinating, spicy world of human desires in a way you've never seen before. This web series will make you rethink what you thought you knew about the human heart, all while keeping you on the edge of your seat. Don't miss it!
Directed by : Sachin Mohite
Written by : Chital Rajesh Tripathi, Ranveer Pratap Singh
Produced by : Mitesh Hansa Jethva, Arvind Adiga
Cast : Mridula Mahajan, Shravani Goswami, Kunwar Vikram Soni.
Crimes & Confessions (2021)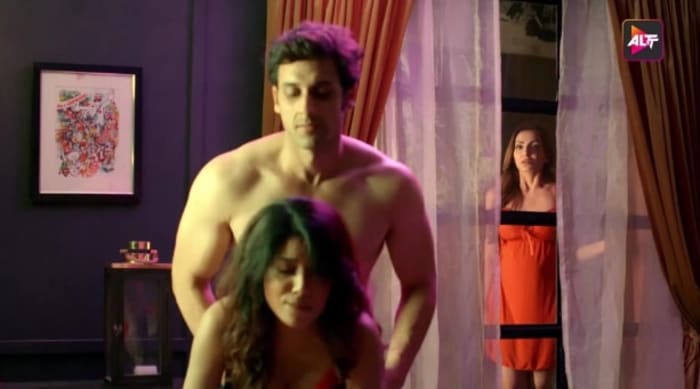 If you're a fan of mysteries and drama, you'll love Crimes & Confessions. This series takes you on a time-traveling adventure, exploring tales of greed, jealousy, love, and gender politics across different eras. It's like solving a thrilling puzzle with each episode.
Rating : 5.2/10
Genre : Drama, Thriller
Season(s) : 1
Episodes : 6
Directed by : Ranveer Pratap Singh
Produced by : Sachin Mohite
Cast : Ankita Chakraborty, Aniruddh Roy, Worship Khanna, Anik Bathla, Shweta Gulati
Virgin Bhasskar (2019)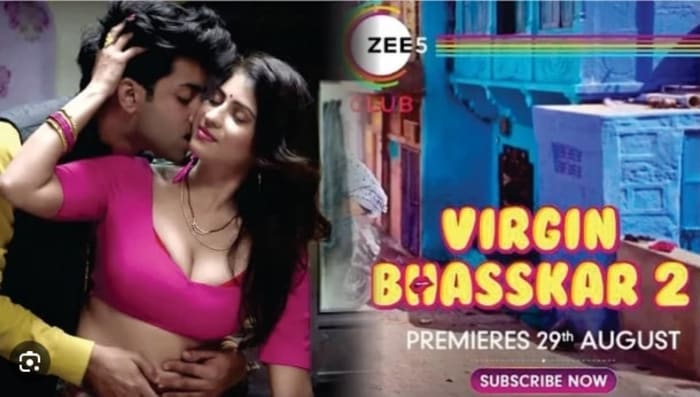 Meet Bhaskar, a 26-year-old with a secret that's too hot to handle. He's not your ordinary guy; he pens sizzling romance novels that could make even the boldest blush. But here's the twist: Bhaskar is still a virgin, and he's keeping his steamy side under wraps. "Virgin Bhasskar" is a rollercoaster of laughter and intimacy that will have you hooked from the very first episode. Get ready for a cheeky comedy that doesn't shy away from exploring desires.
Rating : 6.8/10
Genre : Drama, Thriller
Season(s) : 2
Episodes : 23
Directed by : Sangeeta Rao, Sakshat Dalvi
Written by : Manish Kumar, Ajaydeep Singh
Produced by : Rashmi Somvanshi
Cast : Rutpanna Aishwarya, Himanshu Arora, Anant Joshi, Omkar Nautiyal.
3X Uncensored (2018)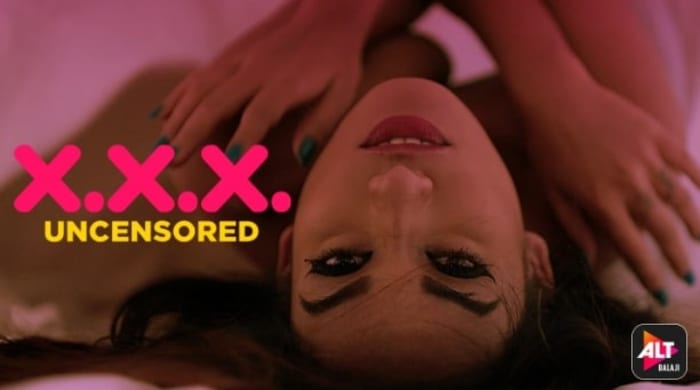 Ready for some sizzling and passionate stories? 3X Uncensored is an anthology series that explores different facets of romance, love, and desire. Each episode is a new adventure in the world of sensuality and emotions.
Rating : 6.8/10
Genre : Drama, Comedy, Romance
Season(s) : 2
Episodes : 11
Directed by : Ken Ghosh
Written by : Mayank Tewari, Ken Ghosh, Tanveer Bookwala
Produced by : Nitin Upadhyaya, Shoaib Ibrahim
Cast : Kyra Dutt, Aadar Malik, rithvik Dhanjani, Aparna Bajpai.
Helllo Jee (2021)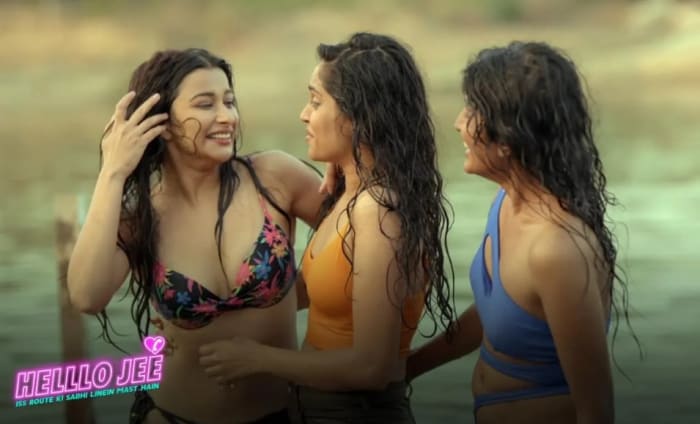 Helllo Jee is all about "womance" – when women have each other's backs, things get exciting! Watch as they bend the rules, make quick money, and have a blast along the way. It's a thrilling and fun ride that'll keep you guessing what's next.
Rating : 7.5/10 IMDb
Genre : Thriller, Romance
Season(s) :1
Episodes :10
Directed by : Shahnawaz Khan
Written by : Vishal Watwani, Himanshu Kesharwani, Renu Watwani
Produce by : Pragya Tiwari
Cast : Mrinalini tyagi, Nyra Banerjee, Kashish Rai, Nitin Rao, Rahul Sharma
Top 7 Ullu Web Series
Tadap :

Imagine a love story that turns into a thrilling rollercoaster ride! Tadap introduces us to Mohit and Madhavi, a couple deeply in love but facing obstacles that threaten to tear them apart. As their happiness hangs in the balance, a mysterious man named Azeem enters their lives, creating a whirlwind of challenges. Starring talented actors like Indraneil Sengupta, Param Singh, Shiny Dixit, and Rituraj Singh, this series serves up a delectable mix of passion and suspense that'll keep you hooked from start to finish.

Manmaniyan :

Love, life, and a dash of drama—Manmaniyan serves up the perfect cocktail for a captivating story. Meet a 50-year-old actor whose marriage is now failing because his wife prefers late-night parties with friends. Their lives take an unexpected turn when their daughter's friend, Soniya, comes to stay with them. Sparks fly, and suspense thickens as Soniya finds herself drawn to her friend's father. With Aayushi Jaiswal leading the cast, this series has garnered rave reviews for its compelling storytelling.

Watchman :

Looking for a mix of fantasy and romance? Watchman might just be your cup of tea. It revolves around a watchman in a society who forms unique connections with three married women—Chaya, Tanu, and Mamta. However, as time passes, Tanu and Mamta begin to distance themselves from the watchman, setting the stage for a suspenseful tale. Featuring the enchanting Taniya Chatterjee and Priya Gamre in lead roles, this series will leave you craving more.

Secretary :

Secretary Part 2 delves into the life of Renu, a secretary who faces inappropriate advances from her boss. When her husband, Ajay, gets wind of the situation, their lives take unexpected turns. Starring Payal Patil as Secretary Renu, Rohit Nigan as Ajay, and an ensemble cast that includes Prince and Ali Shaikh, this series unfolds an intriguing narrative that keeps you guessing.

Palang Tod Siskiyaan 2 :

Ready for a dose of intimate drama? Palang Tod Siskiyaan 2 unravels the story of Vikas and his wife, who share their home with Vikas's ailing father. When Vikas is called out of town for work, his father-in-law develops inappropriate feelings for his daughter-in-law, setting the stage for a passionate tale of desire. With popular actresses like Tarakesh Chauhan and Noor Malabika in the spotlight, this series offers two sizzling episodes that are approximately 25 minutes long, available in Hindi, Tamil, and Telugu.

Riti Riwaj :

Dive into the heart of rural India with Riti Riwaj, where men marry multiple times to amass wealth. Shanta, portrayed by the talented Sanni Singh, takes center stage in this story that questions whether traditions are meant for the greater good or just a thirst for wealth. With an intriguing storyline and a cast including Payal, Ankita Bhattacharya, Yugant Pandey, and Vipul Gupta, this series is a thought-provoking exploration of desire and tradition.

Charmsukh Karna Zaruri Hai :

A new season premieres, promising an erotic journey of passion and secrets. Charmsukh Karna Zaruri Hai follows a passionate couple's quest for private moments of intimacy, leading to unexpected twists and turns. This series, starring Dinesh Parmar, Kasturi Chhetri, and V'dyut Xaviier, delves into themes of infatuation, romance, and sensuality, offering a captivating blend of emotions for adult viewers.
Ullu TV webseries hot actress name list with photos
Discover the sultry and talented actresses who have set the screen on fire in Ullu TV's seductive web series. Get ready to explore the names and captivating photos of these sizzling hot performers who have made their mark in the world of adult entertainment.